My friend recently bought an iphone4 but in a couple of days , he started noticing that his Iphone battery is going down drastically i.e from 100% to 20 % in just 3-4 hours and that too without using Iphone for any activity not even calls. We haven't even downloaded many apps and restricted apps to just 3 to 4. We thought that some app might be fetching data and hence is slowing down the Iphone. In order to stop all network services we changed our Iphone mode to Airplane so that neither cellular service nor network data should be received by the phone. But nothing worked out.
Loosing so much battery on standby made us extremely worried. We called apple helpdesk and told them about our problem. Customer services representative asked us to restart the Iphone multiple times and later said that our Iphone 4 is defective piece and needs to be sent for repair/replace.
Few hours later, we spoke with another customer agent who asked us to try a solution.
Multitasking feature of iphone which is part of iOS4 has a disadvantage that it keeps the app running in the background. That is the reason why when you open safari anytime it will try to open the last accessed page. But you can stop all these running apps by following below steps.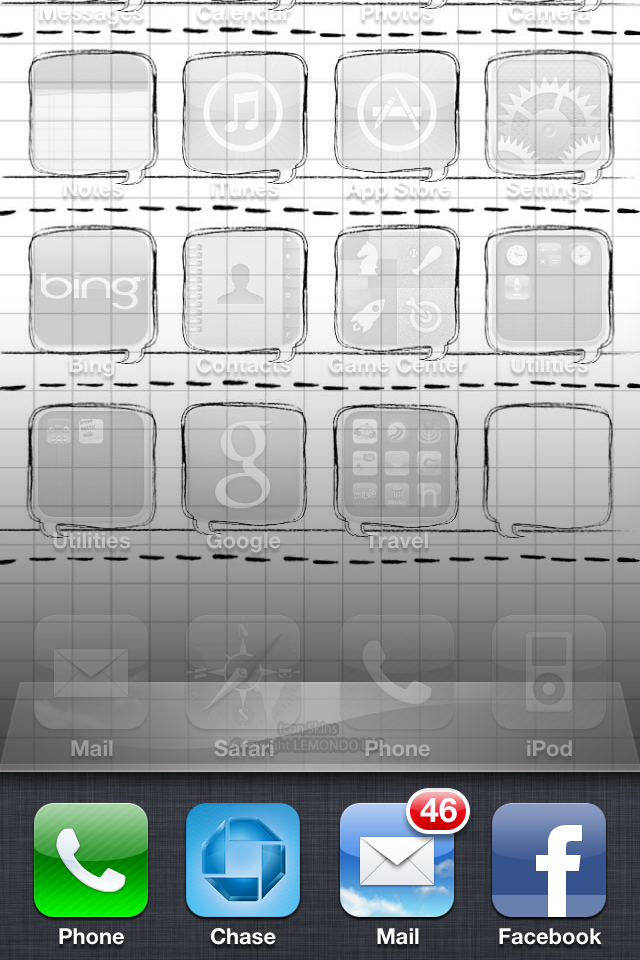 1. Double click on home button. Screen similar to above will appear on your Iphone.
2. Press any of the icons below and hold for few seconds. After few seconds all the apps will appear with a minus sign (-) on their top right corner.
3. Touch this minus (-) button to remove app from running in background. Don't worry as doing this won't uninstall the app and it will remain available on the main home screen.
4. Once all the apps except ipod are removed as shown in the below screen, restart Iphone and charge again. This time you it should give normal battery life and improved performance too.
It solved my friend's Iphone problem, Hope it help you too..!